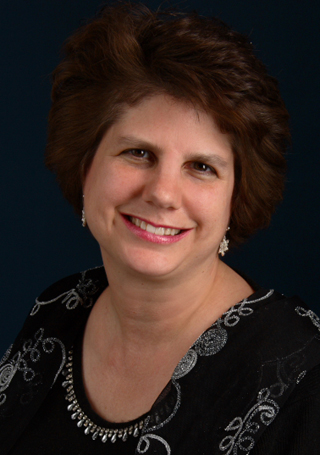 Jill grew up on a farm near Greenfield and now live in Grimes with her husband Joe and son Logan. She enjoys playing golf, playing cards and games, spending time with family and friends, and volunteering in her church and community. Massage, along with praying family and friends, has been instrumental in healing in her life. She believe God blesses us all with different talents, and that He works through her to bring the healing power of touch to others.
Jill discovered massage during the height of her stress in the corporate world in 1999. Having experienced such profound healing personally from massage, she wanted to help others the way she had been helped. Jill graduated from the College of Massage and the Healing Arts Center in 2005, and holds a B.S. in Business Administration from Upper Iowa University with a minor in finance. Graduating with a 4.0 GPA, she feels that teamwork is essential to success and works well with others to come up with "out-of-the-box" solutions to problems.  In 2011 Jill was appointed by Governor Branstad to the Iowa Board of Massage Therapy and she recently completed her term as a Professional Board Member.  She currently serves as President of her business networking group.  In 2013 Jill co-founded a group called LMT Networking and Learning where Licensed Massage Therapists gather twice a month to polish their skills.  She enjoys learning from other massage therapists.
Prior to becoming a massage therapist, Jill worked for an insurance company in benefits/compensation and was a human resources manager at a distribution center. Jill's background in human resources helps her to empathize with others, and her caring nature shines through in her touch.